Five Star Bath Solutions specializes in converting your tub/shower combo into a beautiful shower. This company focuses on bathroom solutions—providing bathroom renovation from designing to building your dream bathroom. They are a franchise across the US and when they approached us to help make their ad content more effective and to bring in more customers, we got to work with some new creative content.
Now keep in mind that even the most experienced marketer may come up with great concepts that fall flat. It's important to keep testing and looking at your data to get better results. More on that in a moment.
A Five Star Success
In conjunction with the Five Star Bath Solutions marketing team, we created a few illustrated characters. The hope was to help set the right expectation of the tone of the company as well as be different among other bathroom remodelers.
When launching the ad with our character, the results were awesome. Our guy was stopping the scroll and increasing lead generation. More importantly the cost per lead dropped by about 150%!
The Right Creative Is A Process
Smart marketers understand that it's more important to have a system for finding the right creative more than guessing a win. Often to get to powerful content takes constant testing and tweaks.
Again, with Five Star Bath Solutions, we created dozens of versions with small changes.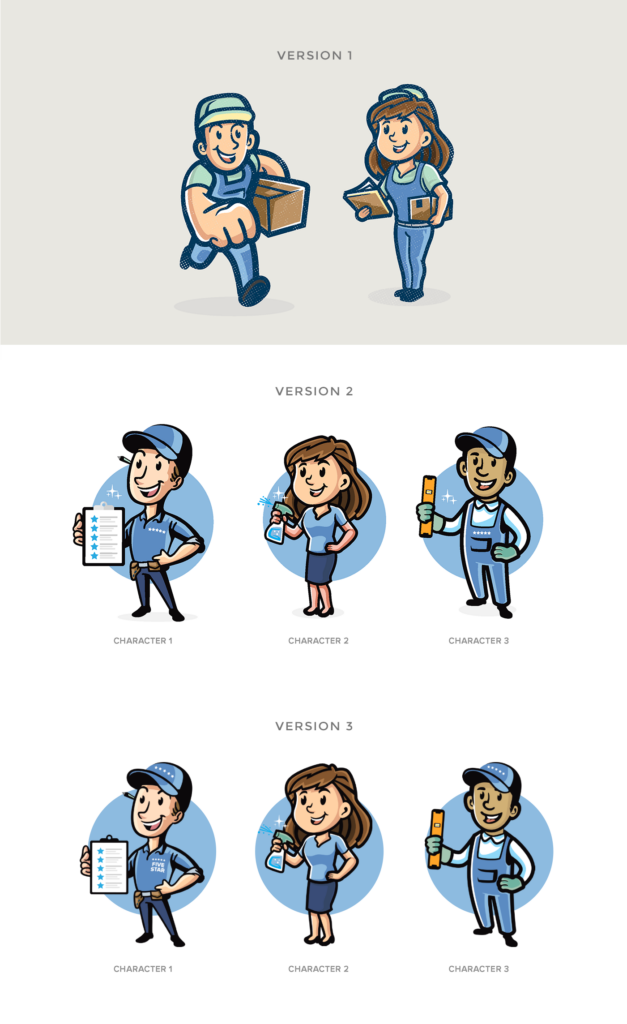 More than a creative team that comes up with winning creative you need a group that can help you tweak your content until you get it right. That's where we come in. Our team can respond quickly. Changes can be delivered in as little as a day so that you can quickly implement and see the results.
With Socialize Video you have access to our whole team to help create your ideas. Going on your own you need to have a video editor, illustrator, and animator which becomes challenging and not to mention expensive.
Our simple subscription packages make it easy and cost effective to hire our entire team instead of another employee.
To get started on your video ad content, click to schedule with one of our video experts.