All businesses want to be better than their competitors because that's part of the game. So if you are currently using or planning to use videos for your business, you need to think of awesome video ideas to stand out because the world is now video-saturated. If you do it the way others do it, you won't stand out at all.
In this post, that's what we're going to talk about. We will share with you some awesome video ideas that will help make your video marketing more effective:
Whiteboard videos
Animated videos
User-generated videos
Explainer videos
Tutorial videos
Lists
Storytelling
Video series
Collaborations
Video testimonials
Let's get started.
10 Awesome Video Ideas to Stand Out in a Video-Saturated World
A lot of ideas have already been used for videos since they were first used for marketing purposes, so it's now hard to be different. The good thing is, you can make a video effective even if the concept isn't new by simply playing with the elements and changing the way it's made.
Truth be told, the best video doesn't exist. There's always room for improvement, so you can always create videos that are better than the original.
You don't have to get your brain cells to work and come up with ideas that no one thought of before. Nowadays, borrowing ideas is the thing—and it's not a bad thing. You can take advantage of what's already existing around you and create your own version of them. Simple.
Video marketing is one of the most effective ways to get people's attention. Here are some awesome video ideas that you can use for your business:
1. Whiteboard Videos
Whiteboard videos are pretty self-explanatory. There is a whiteboard on the screen and on that whiteboard appears text, illustrations, and/or graphical elements. In some whiteboard videos, you will see a hand that looks like it is writing on the whiteboard.
These videos are commonly used for explainer videos and educational videos because the concept is similar to what happens in a classroom: There's a teacher writing on the board and you're basically just sitting there, watching!
2. Animated Videos
There isn't one type of animated video. Animated videos could be 2D animation, 3D videos, and motion graphics, among others. You can use animated videos for any purpose because they have no specific use. It's mostly about your preference and your budget.
Here's a sample of an animated video:
3. User-Generated Videos
If you're looking for the best way to delight your audience, look no more because the answer to that is to post user-generated videos. User-generated videos are videos that your audience asked you to create. You're basically letting them decide what videos you will post, so you will never fail here!
4. Explainer Videos
It's easy to decide not to buy a product if you don't know how it works or what it does—that's how consumers think. If you want to increase your sales, then you will be more able to achieve that goal if you have explainer videos that can help you give your customers reasons to spend money on you.
Here's a sample of an explainer video:
Explainer videos are among the must-haves of any business because educating people about your products must be a top priority. If they don't understand, then they won't know why they should buy.
5. Tutorial Videos
Tutorial videos are important if your products have parts, are difficult to use, or need maintenance. They are quite similar to explainer videos because both of them educate the audience, but these aren't used for advertising purposes, so no need to keep them short.
These videos are actually usually over 5 minutes long, and people still watch them.
These videos are especially helpful when damages occur. People usually look for tutorial videos to solve problems involving a product.
6. Lists
You may have heard that people have short attention spans and are impatient, so they will surely love lists! Video topics that could be great here are factors to consider, steps to be taken, ways to do something, and a list of ideas.
7. Storytelling
If you have a story that you want to share or you think will inspire and help others, then create a video on it. Storytelling is actually a great way to connect with your audience because of the emotional element that's in it, so it can help you expand your audience base.
8. Video Series
Long videos can be overwhelming sometimes, so there are people who stray away from them without a second thought. If you have a lot to say or if there are a lot of subtopics under that topic you want to talk about, it's best not to say it all in one video.
You will see better results if you make a video series about it because it will allow the audience to move at the speed that they want. They don't have to take in a lot of information in one sitting!
9. Collaborations
A lot of good things can happen if you collaborate with others. First, you will be able to expand your network. Second, you will be able to reach those people who are usually outside of your influence.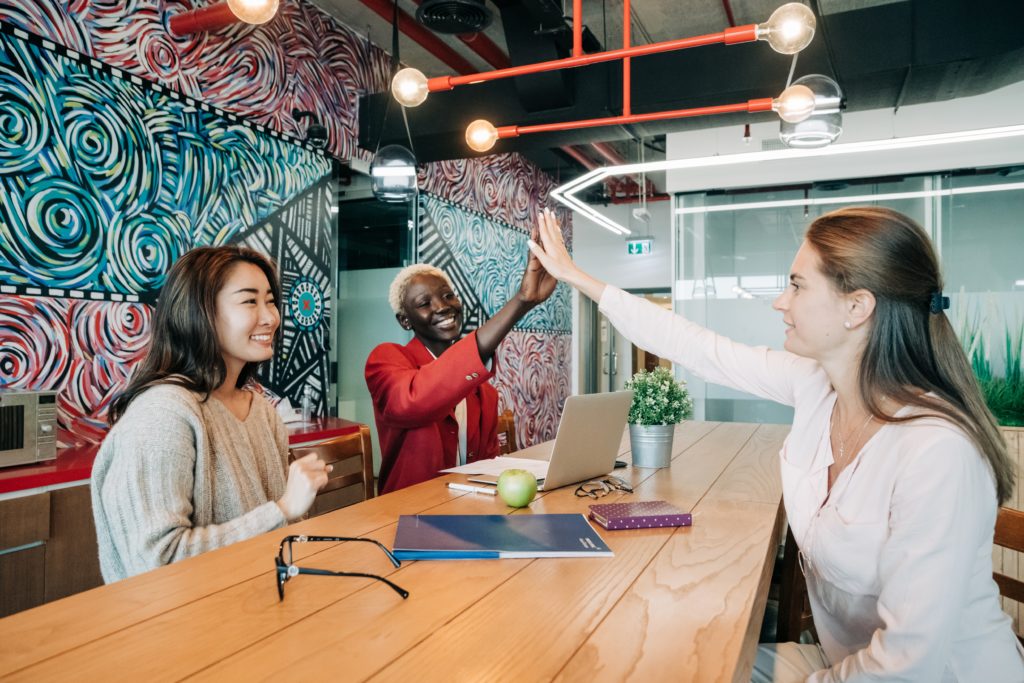 In other words, if you want to create video content, make friends, and expand your audience base all at the same time, then consider collaborating with other people or businesses. That's a smart move!
10. Video Testimonials
There's no denying that one of the factors that affect people's purchasing decisions is the opinion of other people. If you know that many people are happy with your products, video testimonials can help you increase your customers and sales!
Conclusion
If the reason you can't get started with video marketing is that you can't think of an idea for your video, don't worry because you have a lot of ideas available around you. All you have to do is think of a way to fit the idea you got into your goal and incorporate your business into the video.
Nowadays, it is almost impossible to come up with 100% unique ideas because the world has existed for centuries, and ideas only evolve as time goes by. Here are some awesome video ideas that will help you achieve your business goals:
Whiteboard videos
Animated videos
User-generated videos
Explainer videos
Tutorial videos
Lists
Storytelling
Video series
Collaborations
Video testimonials
If you're ready to bring your ideas to life, we can help you write a video script for free! Schedule an appointment here!