Many businesses use 2D animation for their businesses and one reason is that 2D graphics can look great, clearly share a message, and are not overly expensive. If you work with us on your 2D animation, you'll find a structured and organized process to make your ideal videos.
Let's understand the 2D animation process by answering the following questions:
What are the steps involved in the 2D animation process?
Why are scripting sessions important in the process?
Can you choose how the characters will look?
What is the difference between simple and complex animation?
Let's get started.
What Is 2D Animation and How Is It Done?
Being aware of the steps involved in the 2D animation process is important, especially if you choose to go in that direction, because taking the correct steps will make the difference.
Using footage isn't the best way to go in some cases. Sometimes, the video has to be colorful and creative for you to achieve your marketing goals, so incorporating art into it is necessary.
That's where 2D animation comes in.
People are visual beings, and they tend to decide based on whether or not they like what they see. Basically, if the visual elements are dull and boring from the beginning, they will ignore and scroll down.
The 2D animation process isn't complex. But before we get into that, let's talk about 2D animation first.
What Is 2D Animation?
We've been seeing 2D animation since we were children. 2D animated videos are basically videos where illustrations are moving. Some good examples are the cartoon shows you enjoyed watching when you were 7.
Back when 2D animation software wasn't developed yet, animators were creating 2D animation manually, drawing each frame from scratch. That's time-consuming. Finishing one drawing alone takes time and lots of work, so just imagine the life animators had back then.
Now, some animators still draw, but they don't draw the same illustration many times. To make the illustration move, they use computer programs, such as Adobe AfterEffects. Thanks to the developers of animation tools!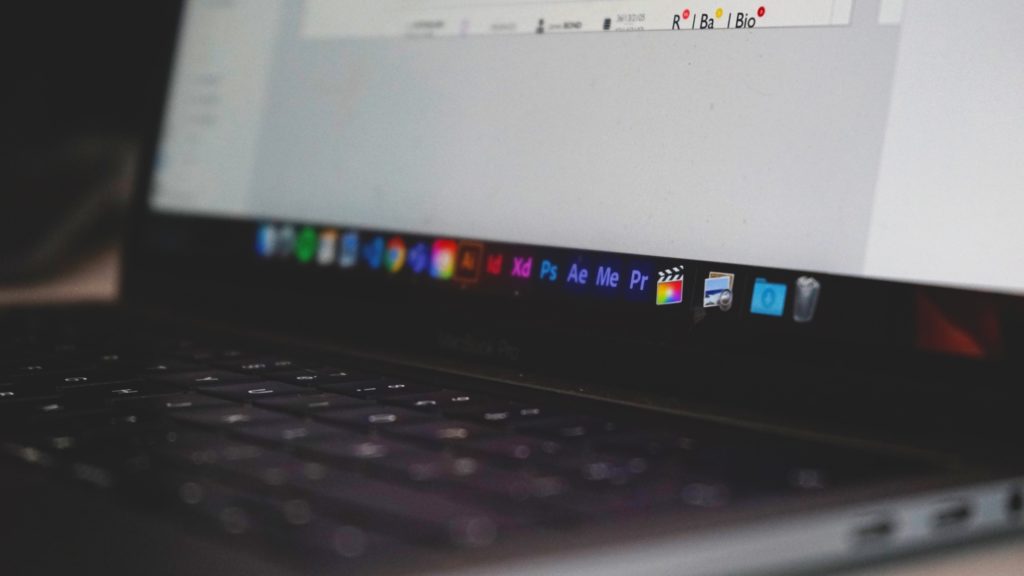 A lot of businesses and organizations are using 2D animation for their video marketing, and that's for a reason. 2D animation is good for out-of-the-box ideas—and that's what the audience wants and enjoys.
Want your product to be introduced by a superhero puppy? Okay then!
2D animation is also budget-friendly even though it costs over a thousand dollars. You can choose between simple and more complex visual effects, text animation, transitions, and character movements. It all depends on how much your budget is.
At Socialize Video, we charge a minimum of $1,000 per finished minute for simple animated videos. If you prefer sophisticated movements and more characters on the screen, the price could go up to $3,000.
Now, that may be pricey for some, but we give discounts if your video is over two minutes!
The 2D Animation Process: 3 Steps
So you've decided to use 2D animation for your business. What should you expect?
1. Scripting Session
If we create a video based on some messy thoughts, your audience will be confused. This is why scripting sessions are important.
Your ideas should be organized and sorted out first before we move on to the next stage. It's important we create a solid plan for the video because that's where the animation and other graphics will be based.
Scripting sessions are planning sessions. By the end of it, you and the video professionals will have an idea of what the final video will look like, how long will the video be, and how much the video will cost.
One session will last at least an hour. Within that hour, you can ask questions, share your ideas with us, and address any concerns you may have. To learn more about scripting sessions, click here.
We offer free scripting sessions for those who have doubts. Schedule an appointment here and let us help you execute your video marketing effectively!
2. Design and Illustration
Now that we've finalized the script, it's time to work on the visuals. At Socialize Video, the script document has two columns, which are the audio column and the visual column. Basically, the audio column is for the voiceover and the video column is for the illustrations.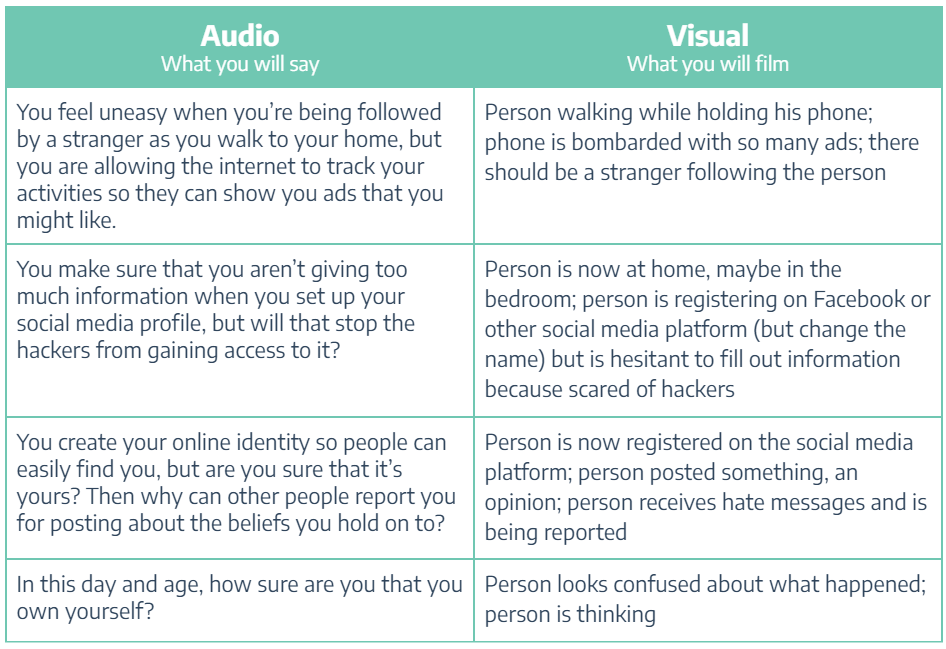 In 2D animation, there are characters involved, so we need to know your preferences. Large or medium eyes? Western or Asian? Thick or thin? Tall or short? Young or old?
Also, do you want to add some objects here and there? Should we put a character at the beginning of the video or not? Bright colors or pastel colors? Blue or yellow?
If you can't decide, we can show you different videos that make use of different graphical styles so you can see how they look.
The voiceover is also part of this stage, and we also need your opinion on that. Female voice or male voice? Young or mature? American accent or others? It's your choice. If you're unsure, we have suggestions!
We'll take care of the copyright and licensing, so just sit back and relax.
At this stage, we may encounter issues and mistakes that we may have missed during the scripting session. We'll solve them before we proceed to the next stage. The design stage typically lasts one to two weeks.
3. Animation
The small details are set, so let's work on the big picture. The animation stage is where the graphics, the voiceover, and the background music are put together. It's the final stage and is the longest stage. It usually lasts two to three weeks.
Here, we decide which elements move and which don't. We'll also talk about the movements: simple or complex?
The difference between the two is self-explanatory. Simple animation doesn't involve sophisticated movements and there's not much character development.
Complex animation, on the other hand, could include multiple characters, complex scenes, and extreme character development. It's full of complexities but isn't confusing.
Here's a video that shows the different levels of 2D animation:
Either way, though, once the video is done, it will be sent to you for approval. If there's anything you didn't like, say it and we will fix it right away!
We use Dropbox to communicate with our clients as it allows us to track the changes. If you don't have a Dropbox account, you have to create an account. A free account is enough to comment.
Revisions
We make sure that our clients get their money's worth, so we allow them to ask for minor revisions until they are satisfied.
During each step of the process, the client is approving the stages. If there are major changes once a stage has been approved, it would more than likely include a change order.
So if someone after the design stage decides they need to change graphics during the animation phase, we can do that but it would mean an additional charge.
Our prices are so affordable (compared with others charging 10Xs as much) because we have checks and approvals as we go. We don't offer unlimited changes. During each stage, we offer two rounds of revisions.
We get that our clients have teams to work with and get approvals and get their thoughts. We allow for that but we ask that we work together to gather that feedback into those two rounds.
Conclusion
2D animation is one of the best ways to make your videos engaging because art is involved in it. Instead of real people, what you will see are illustrated characters made by, well, real people.
The 2D animation process is actually pretty straightforward, but it is something that not all people know. There are three steps involved in the process, namely the scripting phase, the graphics phase, and the animation phase.
2D animation can be simple or complex. If you want a lot of movements and elements in the animated video, that will cost more and take more time.
There is no specific use for 2D animation. It depends on your preference. If you want to communicate with your audience in a creative and artistic way, you can do that with 2D animation.
Have a video idea in mind for your business? Let's have a scripting session so we can talk about it. It's really free! We won't ask for your card number. Your available time is all that we want to know!